2021 Holiday Portrait Scenes and Pricing
Enjoy a cozy, in-studio, portrait session that includes 2 scenes!
In the first scene, your child or children will be depicted snuggled up in bed on Christmas Eve waiting for Santa to come make his delivery!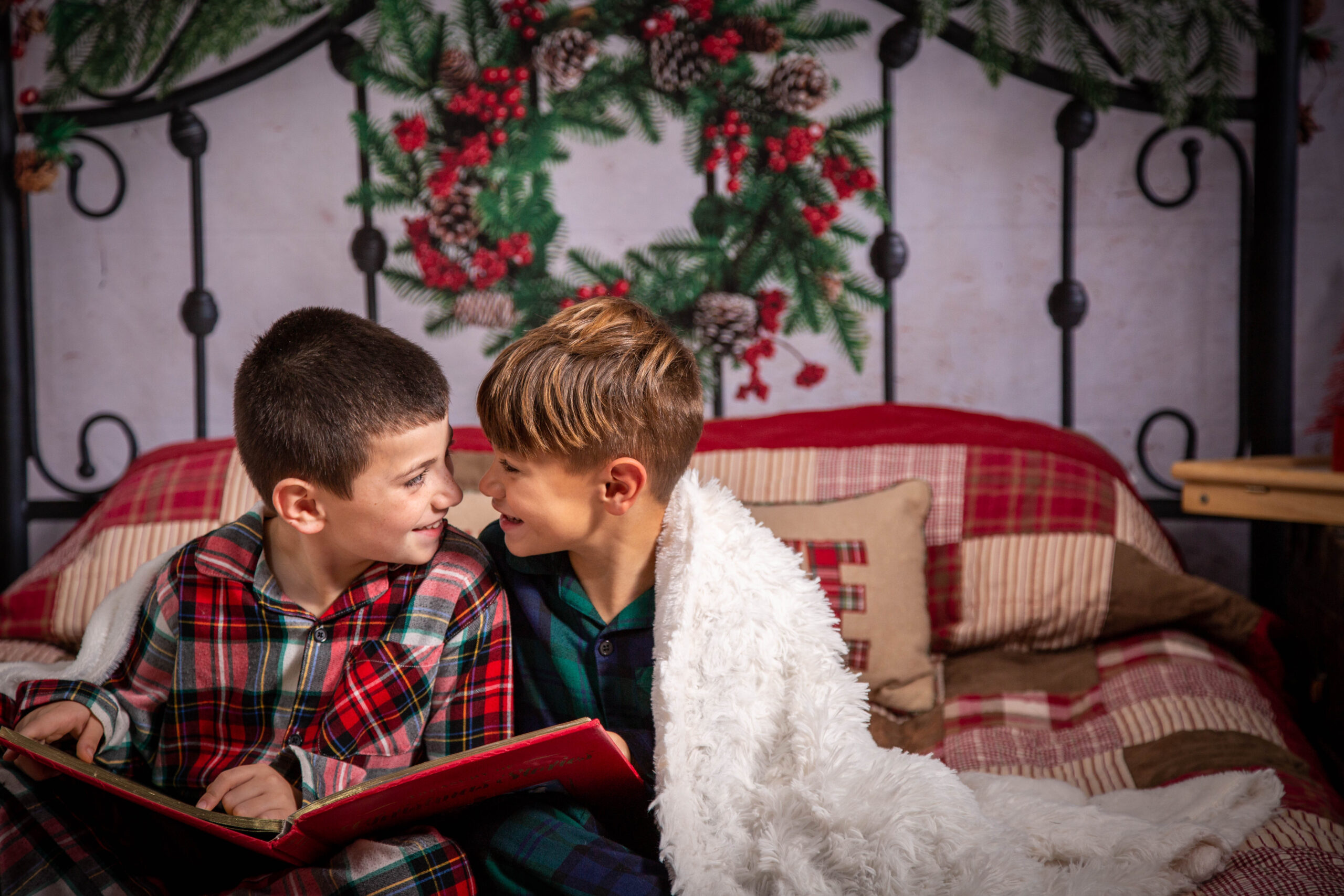 In the second scene, your children or family will be seated on either a bench, a festive red stool or standing in front of a beautifully decorated, rustic, white brick building!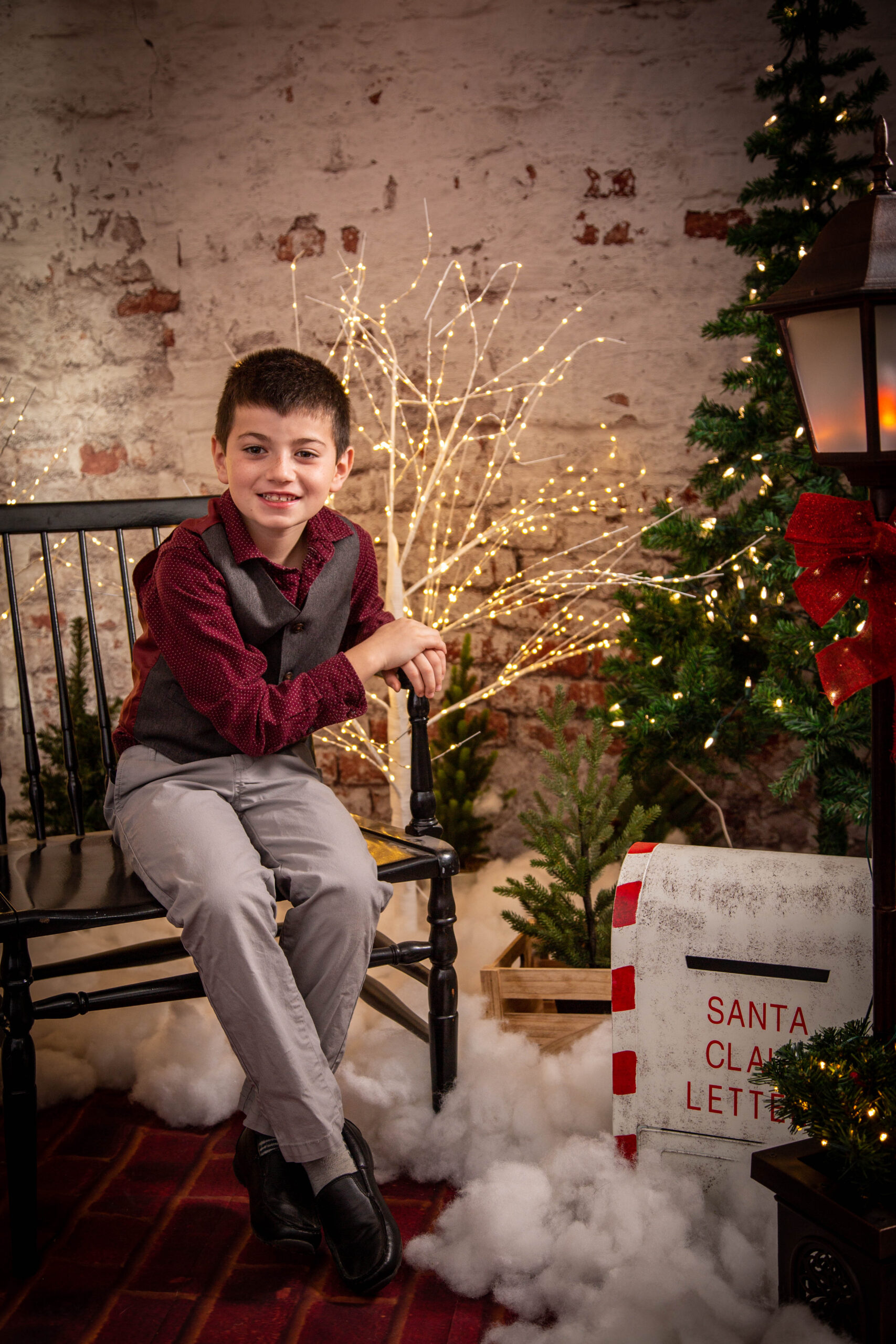 Santa Add-on!
Avoid the lines at the mall and eliminate the fear of Santa your child may have. Add Santa the Santa Package for an additional $25. You will receive an additional 2 photos with Santa magically placed in your scene!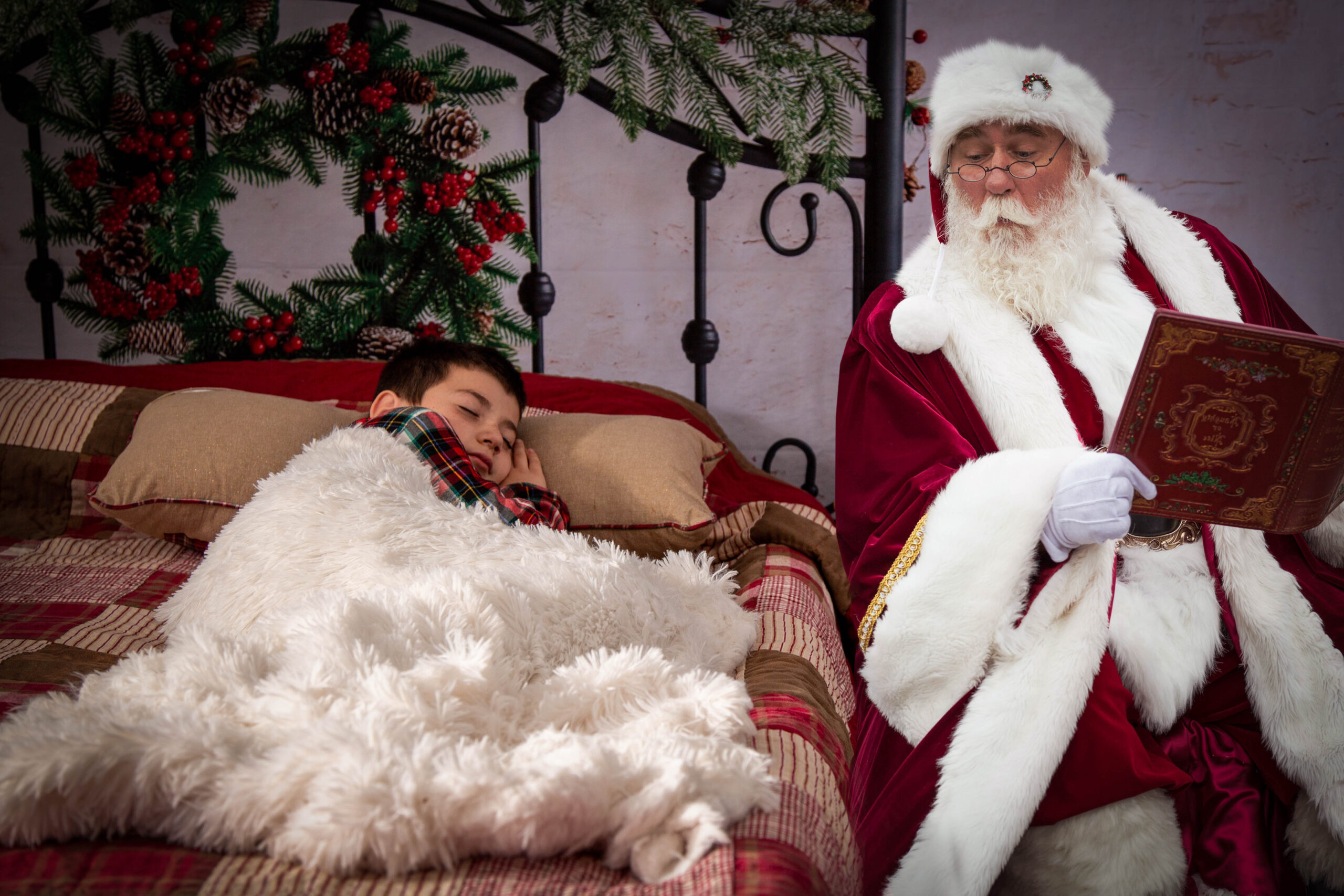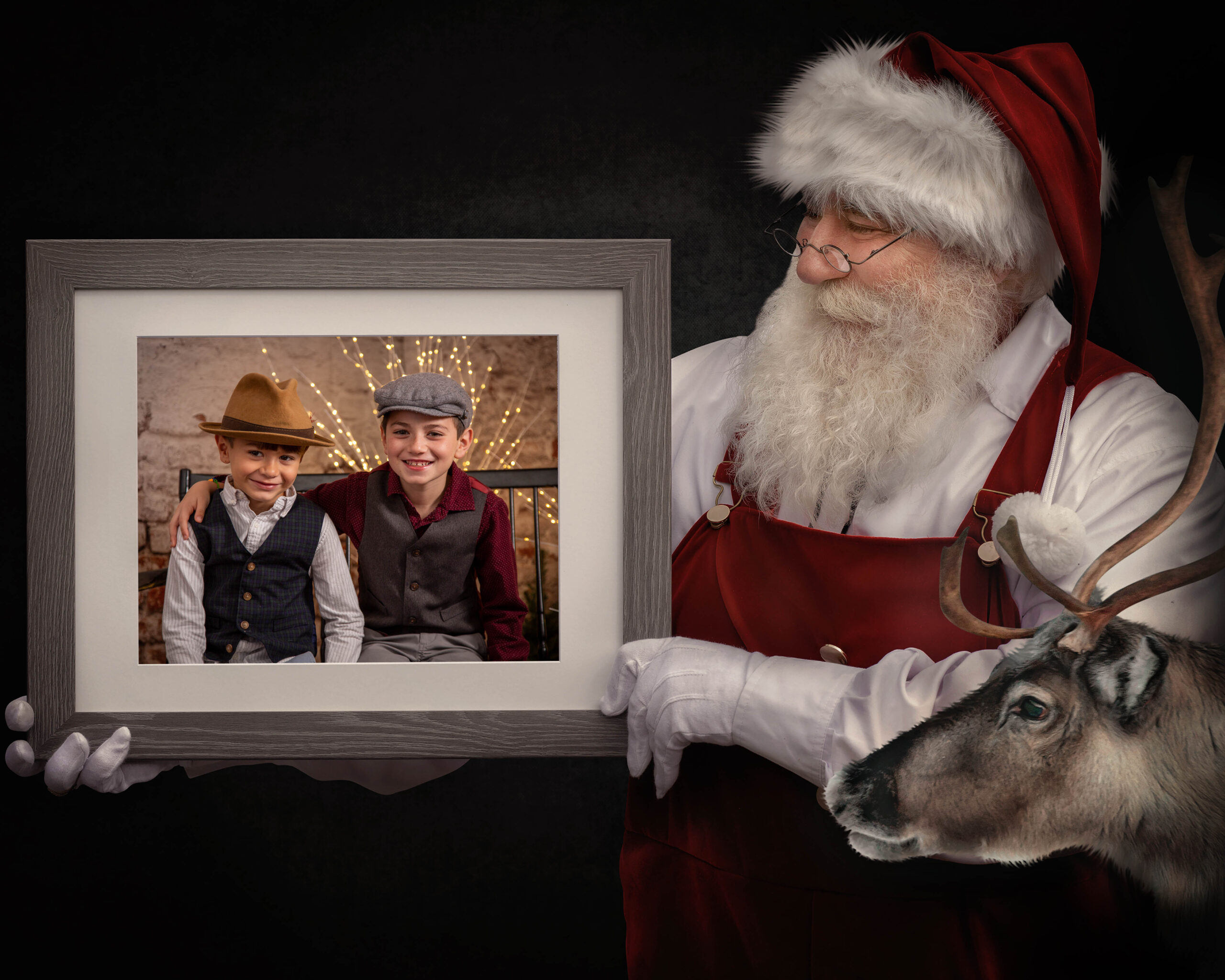 All sessions are up to 1 hour to allow your child to get acclimated to the studio, camera, and photographer.
-5 edited Photos.....$100
-10 edited Photos...$150
Add-on: Receive 2 additional photos with Santa in your photos for an additional $25.
**Please indicate if you would like the Santa Add-on at the beginning of the photo shoot to allow room for Santa.**
Next Steps...
Book a holiday shoot today!